6 Months No Payment, No Interest!
Six month deferral on financed deals of new equipment, no payments and no interest accrued during the deferral period. Call or fill out the form for additional information.
Get $200 Off Water Softeners
Receive $200 off when you purchase a Culligan Water Softener!
What's In Your Water?
Get a FREE Water Test!
Why Culligan?
No third-party installation. No big box retailers. Full-Service high-quality water
Customized to fit YOUR water needs. Your neighbor's home, your parents' home across town — their home water situation may be very different from yours. Culligan works for your tap, your family, your home
Security: Limited 20 year warranty, No shipping damage worries, no restocking fees!
The Proof
Why Do Homeowners LOVE Us?
Shane N.
I would 100% recommend Culligan Water to all my Family, Friends, and Business Contacts. They have exceptionally Professional and Courteous Sales, Technical, and Installation Employees. From our initial water testing, equipment quoting, purchasing and installation I was highly impress with Culligan Water.
We have had the system in place for about two weeks and there is an amazing difference. Everything from our Clothes feeling softer, dishes without water spots, cleaner vehicles, and my wife even says that she can notice a difference with softer skin.
Adrienne Schmidt
We are very pleased with all of our Culligan services. Have never had a problem with any of their products. Our water is clear, cold and fresh. No odor, no color and taste good. We have recommended this service to all of our neighbors.
Karma S.
Finally no more white spots on my shower doors and faucets!! Water tastes and feels great. Culligan water have simply made my life so much better!!! I couldn't ask for a better customer service!!!
Water News
Get the Latest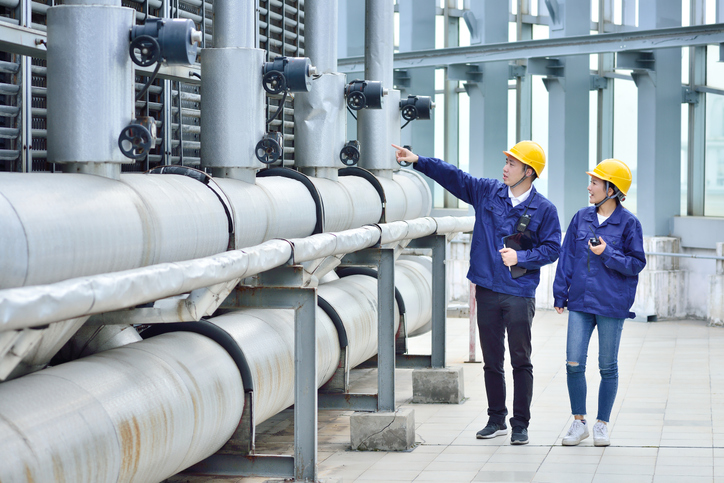 Commercial & Industrial
Are You Losing Operational Costs Because Of Poor Water Quality or Treatment Equipment?
Culligan C&I has boots on the ground everywhere for local service. We provide quick service – from install to maintenance, reducing downtime and ensuring efficiency.
Deionization
Industrial Softening
Large Scale Filtration/RO
Pre-Treatment
Storage/Distribution
Reclamation/Re-Use
What Are The Best Water Treatment Solutions For Your Home?
With this combination of water resources, your home's water quality often faces our share of water filtration and treatment issues:
Surface water, like rivers and snow melt, absorb contaminants that can be harmful for consumption as well as annoying around the home. Most of these contaminants include naturally occurring bio materials and minerals. This means water quality can worsen seasonally when warming temperatures contribute to algal blooms, or heighten water sensitivity to microorganism growth.
Ground water presents its own treatment challenges and filtration issues, so residents with primarily ground water service may see different water problems than those using water from surface water sources. Most often, these manifest as hard water problems which cause buildup on faucets and fixtures, and can be hard on appliances and plumbing.
Water conditions in your home have their issues. The quality of your water can cause a variety of issues throughout your home, including dry skin and hair, bad food and drink, and poor appliance efficiency and lifespan. A variety of causes call for a variety of solutions. If you're looking for a big-box filtration or softener device to be installed by a plumber, get ready for a one-size-fits-all approach. Culligan's local expertise and service-oriented approach gives you the quality you need, the peace of mind you deserve, and great-tasting water.